We've all heard that for good luck in the new year, you are supposed to have your serving of black-eyed peas on New Year's Day.  I didn't necessarily just want to have a pot of beans on the stove, although, that's never a bad thing.  So, we found this cold dish using the peas in a type of salsa years ago.  We have it every year.  I usually make it on New Year's Eve, and if we're going to a party at someone's house, it's the perfect thing to take.  Then, I have more leftover at the house so we can snack on it the next day while we're watching football.  Not sure if the "good luck" superstition holds true…but we don't chance it!  LOL.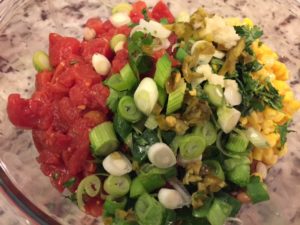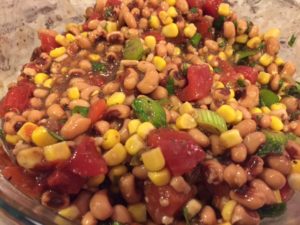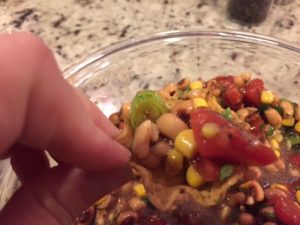 Ingredients
2 15oz. cans black-eyed peas, drained and rinsed
1 can 15 oz. whole kernel corn, drained
1 15 oz. can petite diced tomatoes, or Rotel for spicy, drained (can use fresh tomatoes if preferred)
2-3 green onions, chopped, including some green
2 cloves minced garlic
about 2 T chopped jarred jalapenos (can use fresh if preferred)
1/2 cup chopped cilantro
1 bottle (8 oz) of balsamic vinaigrette
Directions
Combine all ingredients in a large bowl.  Cover and refrigerate for several hours…or enjoy with chips right away!
Sign me up for the Country 103.7 email newsletter!
Members get exclusive insights into new music, music news, contests, quizzes, and more!
By clicking "Subscribe" I agree to the website's terms of Service and Privacy Policy. I understand I can unsubscribe at any time.