We preface this with a statement:  we are coffee addicts.  Now, we're not BUYING coffee addicts (the only time you see us at Starbuck's is with a gift card-$5 for a cup of coffee? Puh-lease), but we drink it all day.
Alton Brown is one of Debbie's faves on The Food Network.  He's is a food science whiz, cookbook author and host of the show, "Good Eats."
It was on this show that he offered up this hack to better, smoother-tasting coffee:  kosher salt.
IKR?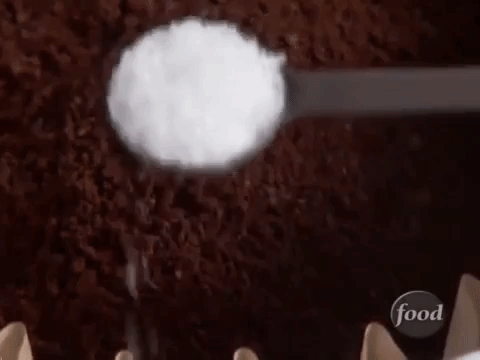 For every one cup of coffee he said to use two tablespoons of ground coffee and a quarter teaspoon of kosher salt to take the bitterness out of the coffee. In a Facebook post, Alton said that it not only cuts the bitterness but it smoothes out the stale last of tank-stored water. He said that science has proven that salt is better at neutralizing bitterness than sugar.
Are you going to try this hack?
I don't know about this…